Before the pandemic, virtual gatherings weren't the usual norm. Indeed, people might still prefer in-person gatherings as compared to virtual ones. But have you ever thought about a gathering in the metaverse where you exist as avatars and can experience all the utilities of the virtual world right from the comfort of your homes? You must be wondering what the use of virtual gatherings is. Just as a digital alternative to most of the things we come across today, virtual gatherings were the norm when the Corona pandemic was at its peak. Several colleges and universities hosted virtual convocations and fests so that students could at least live a part of the vibe that would have existed in a real-world scenario, as in-person gatherings in large numbers were prohibited.
But these were just specific instances. What if we told you that similarly, you could trade virtually as well? Sounds interesting, right? This is exactly what SecondLive World offers on the Binance Smart Chain. This blog will provide a complete guide about how to get started with SecondLive, its unique features, and why it is in demand.
How to get started with SecondLive?
To start with SecondLive, you must register an account with the platform. Users can follow the steps listed below to get started:
Step 1: Connect your wallet.
Once you click on start on SecondLive, you will be redirected to connect your wallet with the platform. You can choose from the given options of wallet to connect with.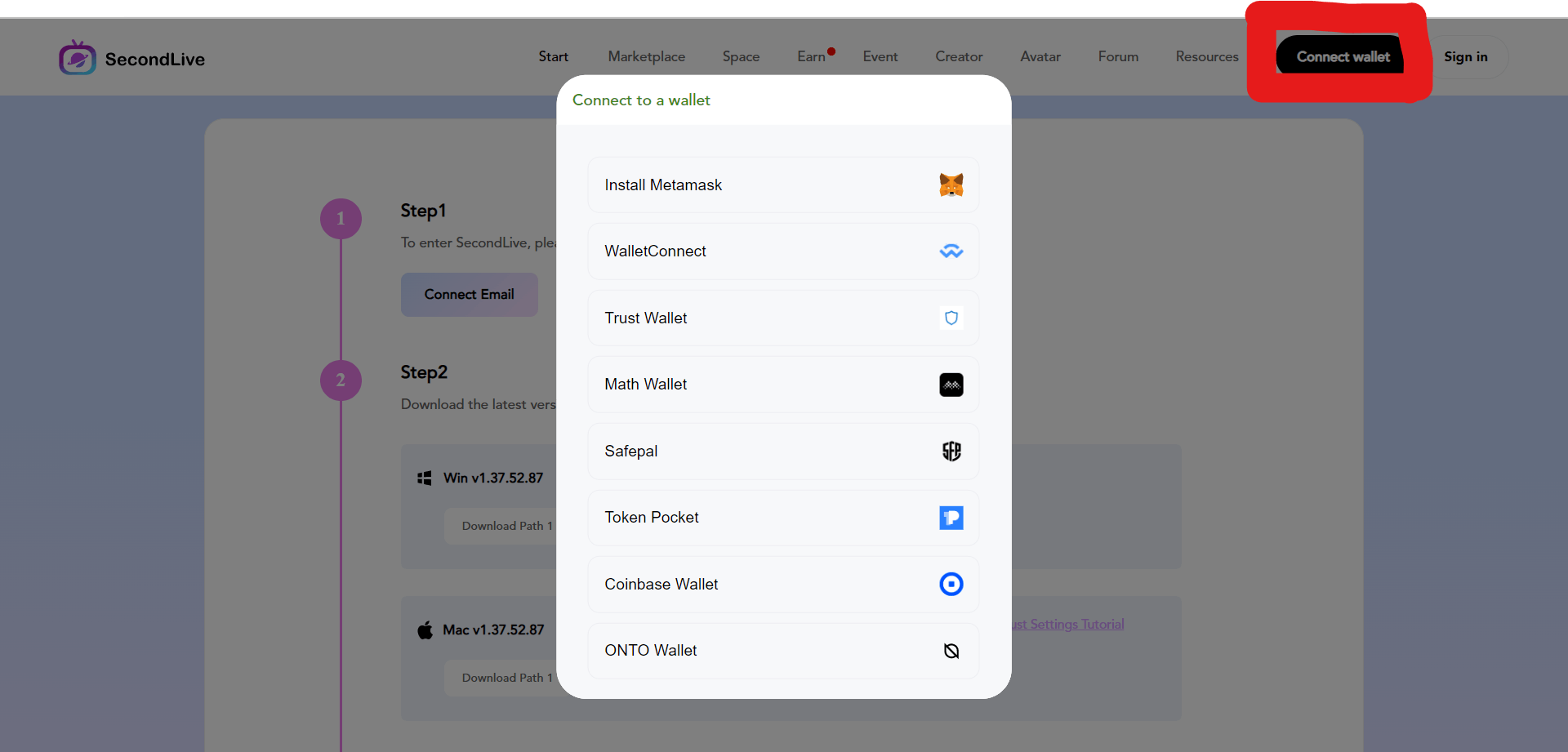 Step 2: Connect your Email account
Enter the email address you would like to proceed with.

Step 3: Download the latest version of the platform.
Choose the version according to the configuration of your laptop.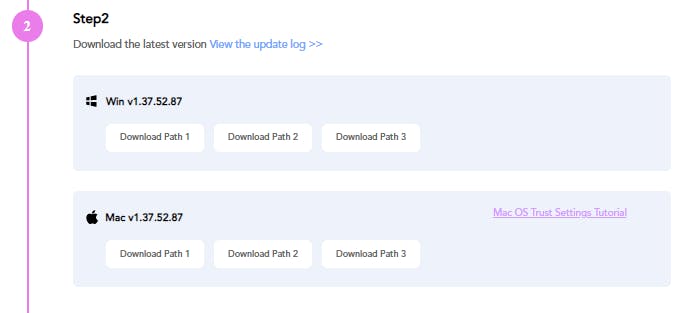 Step 4: Navigate through the space.
You can now browse through the space and attend events as you please!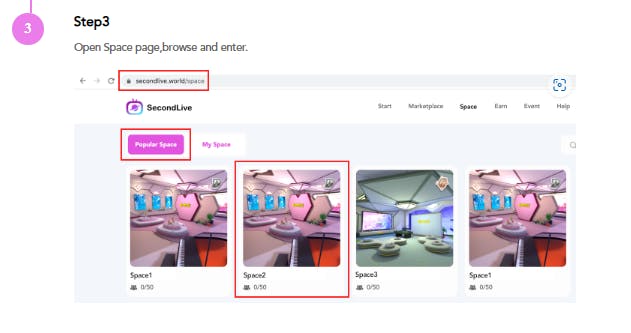 Unique Features of SecondLive World
Users can set their avatars and dress up as they like.
Users can travel across virtual spaces like concerts, games, workshops, lobby, etc., through transport available on the platform itself.
 Following the modules, gameplays, and interactions on the platform, users can create their content without using any code.
Assets can be traded on the platform.
The platform has a large capacity and can carry up to around ten thousand users in large-scale events.
Scenarios hosted on the platform are nearly identical to those in the real world.
Has a diverse community of developers and users.
Why is SecondLive popular amongst the masses?
As of the time when the blog is written, SecondLive hosts more than 1 million users on its platform. Users can create and exhibit content using this platform. The platform aims to cater to 1 billion users soon. SecondLive made its mark in the Entertainment Industry by engaging Quavo (an American record producer, singer, songwriter, and rapper) with 46 million fans. The platform engaged more than 52 thousand live stream viewers in a half-an-hour show, a record-breaking event on Binance Live. From online shopping to online trade and study, SecondLive has expanded into every domain to provide its users with an extraordinary experience.
So if you are looking to create something in the entertainment industry but do not have the means to do so in reality, worry not, as SecondLive provides you with the opportunity to develop everything from games to animal crossings on its platform. SecondLive facilitates the creation of various NFT assets, such as text, music, movies, etc. Users can also create several entertainment platforms on SecondLive, such as karaoke rooms and theatres. Producers can earn by selling tickets on the forum, just like in the real-world film industry. Now that you know enough about the platform discover it!