Pangolin is a decentralised exchange. It makes use of Automated Market Maker technology, just like one of the top decentralised exchange platforms, Uniswap. PNG, the platform's native token, is entirely distributed by the community and is capable of trading all tokens created on Ethereum and Avalanche. Fast and inexpensive trades, community-driven development, and a fair and open token distribution are the project's three most crucial advantages. Airdrop recipients receive 5% of the tokens, while liquidity miners receive 95% of them.
AvaLabs developed Pangolin, which was intended to serve as the main DeFi software and decentralised exchange (DEX) on the Avalanche Network. The initiative was introduced in February 2021 with the intention of being community-driven. The project was given to an independent team later in May 2021, and they brought it to where it is now with more than 30 partnerships, 5,000 daily users, and 300 million in total value locked (TVL).
What is the Pangolin (PNG) token?
The native governance token of the Pangolin platform is the Pangolin (PNG) token. It is a perk for depositors who save money and get paid through Pangolin payment activities. A fair launch methodology will be used to distribute all PNG tokens to the community. Tokens will initially only be distributed through liquidity. Until the pools are modified or another community project is approved as a formal governance proposal, the liquidity mining phase will be in effect. 
How to get started with Pangolin Exchange?
Step 1: Install Metamask Wallet first and then install the Avalanche C-Chain Network on Metamask in step two.
See the section Connect Metamask Wallet to Avalanche Blockchain in this page on What is Avalanche Wallet.
You can purchase AVAX on centralised exchanges like Kucoin and Binance and send it to the Metamask address for your Avalanche (C-chain) wallet.
Step 2: Open the Pangolin website. Link Pangolin and Metamask.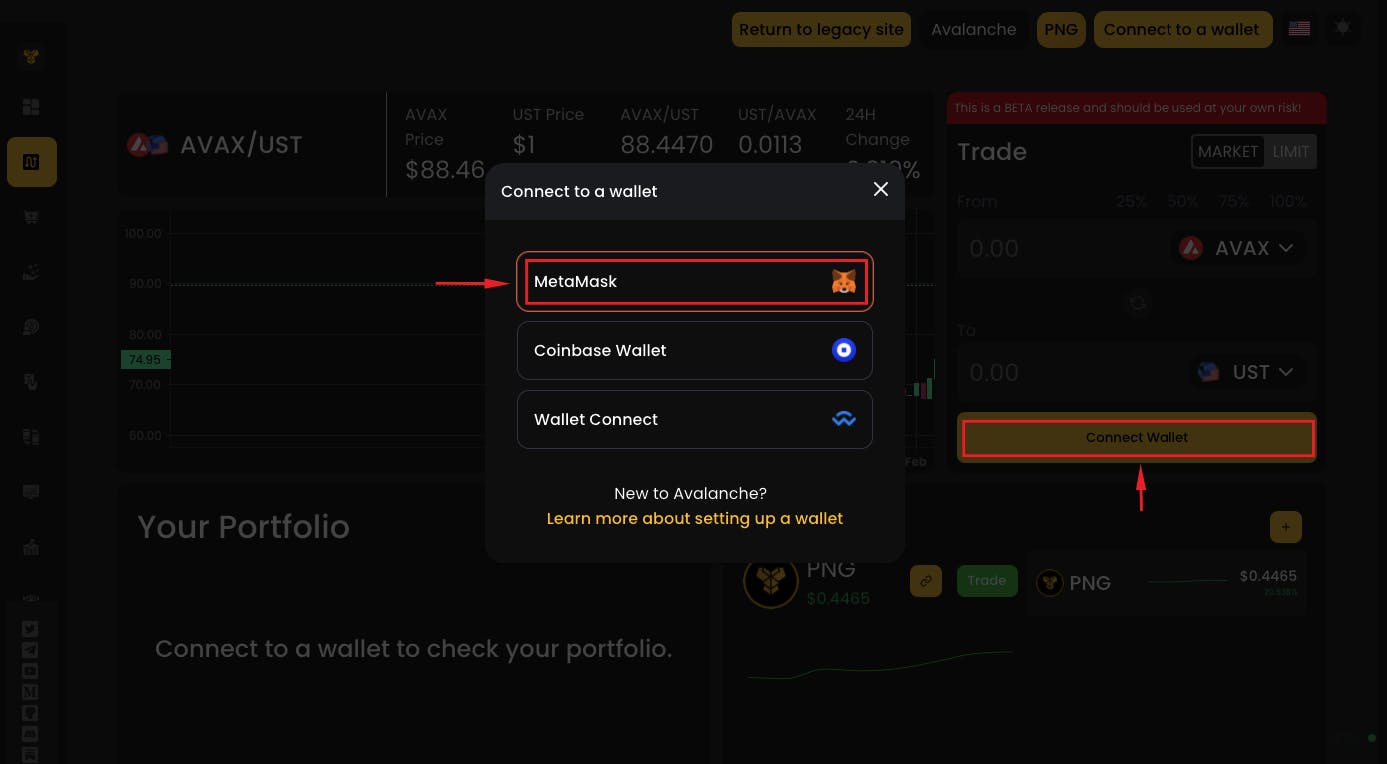 Also, do remember to select the Avalanche network.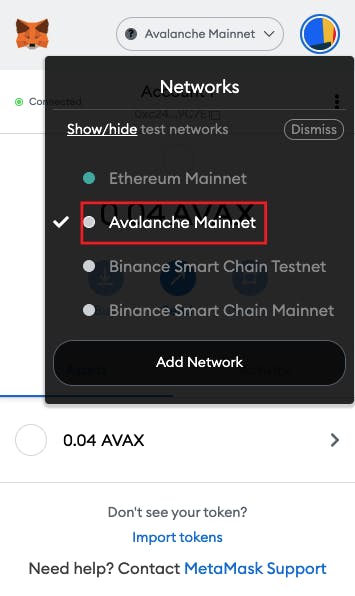 Step 3: After connecting, put the figure in. The sort of token you want to convert should be chosen. For example, here we switch from AVAX to PNG.
Finally, choose "Swap"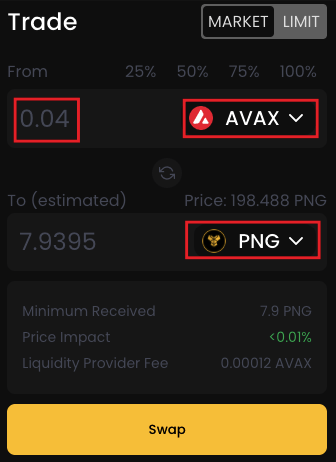 Step 4: Verify your Metamask Wallet information. Keep some AVAX tokens aside for network transaction costs (GAS).
Now, the transaction is finally completed.
Competitors of Pangolin Exchange
Many decentralised exchanges or swaps similar to this platform can exist. Let's talk about two of them: Uniswap and Bitkeep Swap.
Pangolin exchange is often called 'the Uniswap of Avalanche.' Pangolin, like Uniswap, is an automated market maker (AMM), a decentralised exchange where users trade using tokens pooled on the app itself as opposed to getting matched with a counterparty, as with centralised exchanges.
On the other hand, Bitkeep Swap Instant token swap is made available for 220,000+ tokens without requiring native token as gas fee. Despite its many features, Pangolin Exchange still requires AVAX tokens for paying for gas.
Conclusion
With a quick settlement, minimal transaction costs, and democratic distribution for Avalanche and Ethereum assets, Pangolin is a community-driven decentralised exchange that is powered by Avalanche. You can identify and take advantage of the best trade chances with Pangolin.
Pangolin is a reaction to the two major problems that previous AMMs experience: poor performance and governance controls that only benefit a small number of influential stakeholders. Users will be able to benefit from Pangolin's centralised exchange-like speeds without sacrificing access to their current asset portfolio or ceding control to powerful insiders.