Introduction
In a nutshell, Klima DAO is a decentralised autonomous organisation (DAO) and DeFi protocol that seeks to promote environmental protection through the use of its KLIMA token, a carbon-backed algorithmic currency. By raising the cost of carbon assets, its objective is to promote emission reductions.
Both carbon dioxide and the effects of global warming are universal. The only way to combat global warming is to mobilise worldwide action. The market is the best option we have for decarbonizing our current economic activity and for retroactively capturing and storing the required amount of carbon that we have already emitted. The ideal environment for integrating these markets is Web3, where there is enough liquidity to make a significant impact at scale, smart contracts can securely and transparently regulate transactions, and contributions can be appropriately rewarded. 
What is Klima DAO?
Klima DAO is a blockchain-based initiative at the centre of the carbon economy. The project creates native KLIMA tokens, which are tokenized carbon credits. One base carbon tonne of carbon reduction is represented by one KLIMA token (BCTs). Additionally, they give users the opportunity to stake KLIMA and receive incentives. A compelling new reserve currency that combats climate change by lowering greenhouse gas emissions is provided through tokenized carbon credits. Klima DAO also aims to add a layer of gamification to the carbon economy. This is done by incentivizing projects and entrepreneurs to make a profit while reducing their carbon footprint. The energy-efficient Ethereum layer-2 solution Polygon is used by Klima DAO.
How to Get Started with Klima DAO?
Step 1: The most widely used wallet for Polygon and Ethereum is Metamask. You connect to the Klima app using this to send transactions. Also, add the extension to your browser.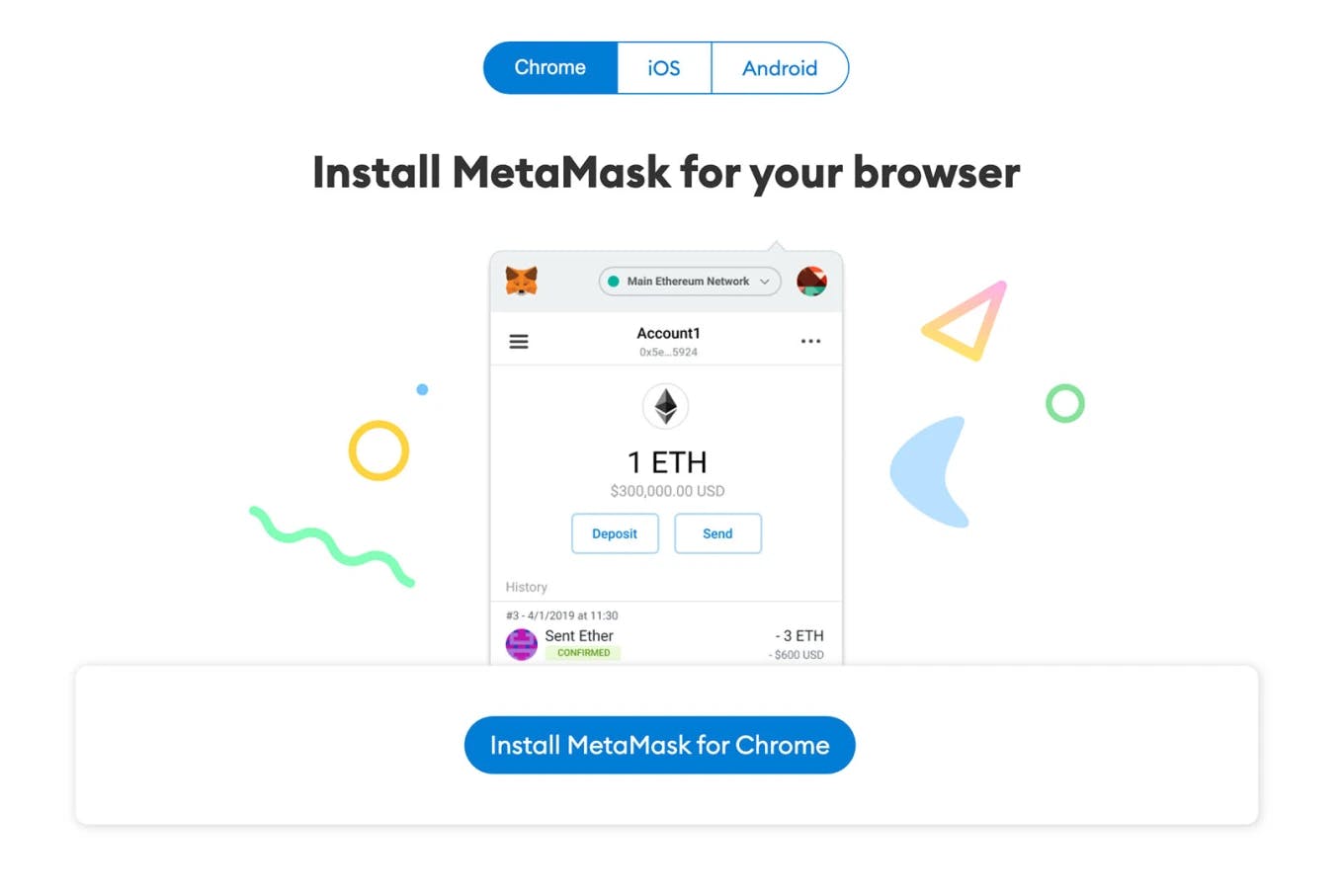 Step 2: After setting up your new wallet and installing the Metamask browser extension, go to app.klimadao.finance/#/buy and select "connect."
The KlimaDAO software should prompt you to automatically switch to the Polygon network after you join. You will be prompted by Metamask to confirm this action.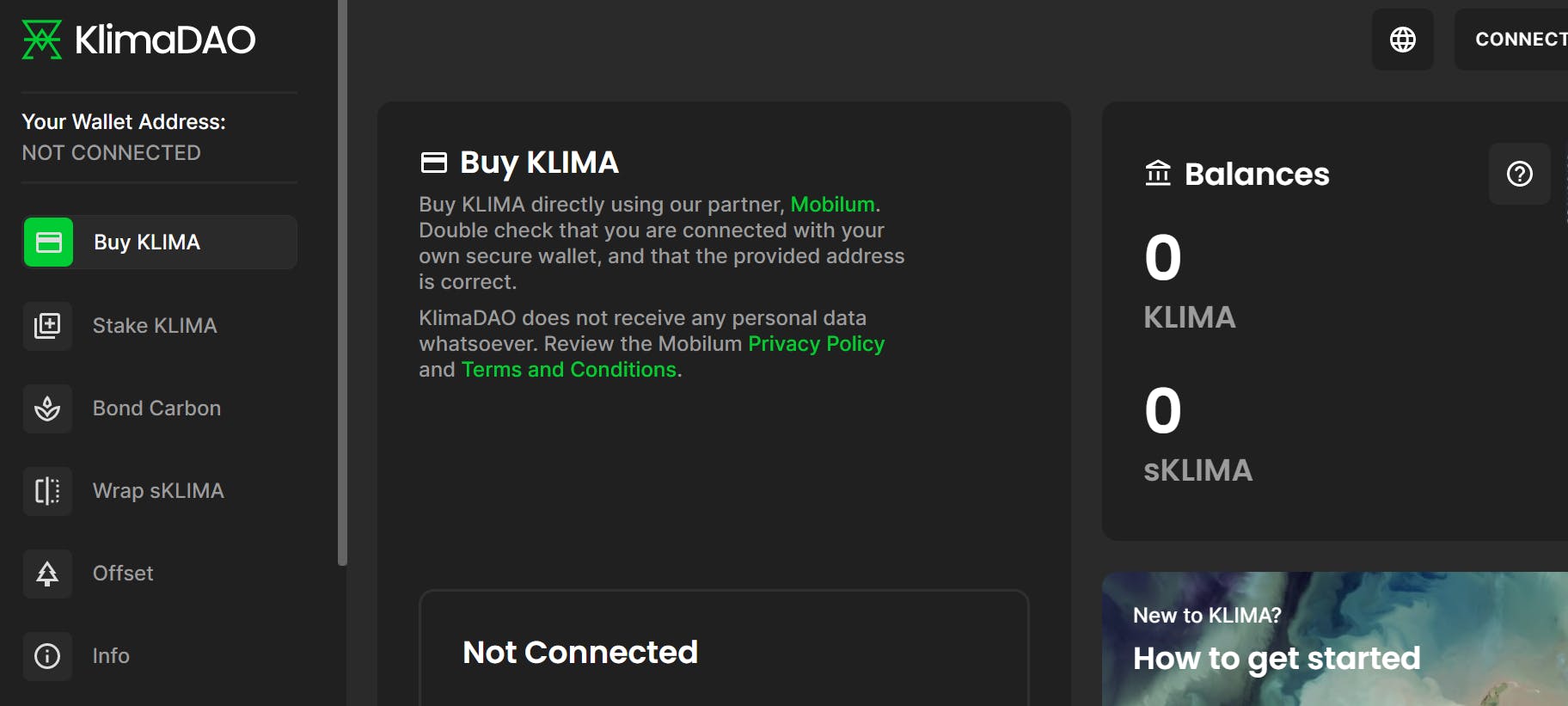 Step 3: Once connected, you should be able to finish your purchase by following the instructions in the app.
An email address, a payment method, and identification verification will be required for you. The DAO does not acquire or keep any personal data at all. The payment providers solely use this information for legal compliance.
Step 4: You must carry out transactions on the Polygon network in order to use KLIMA to stake, trade, or offset carbon emissions. There is a network fee each transaction that must be paid in MATIC.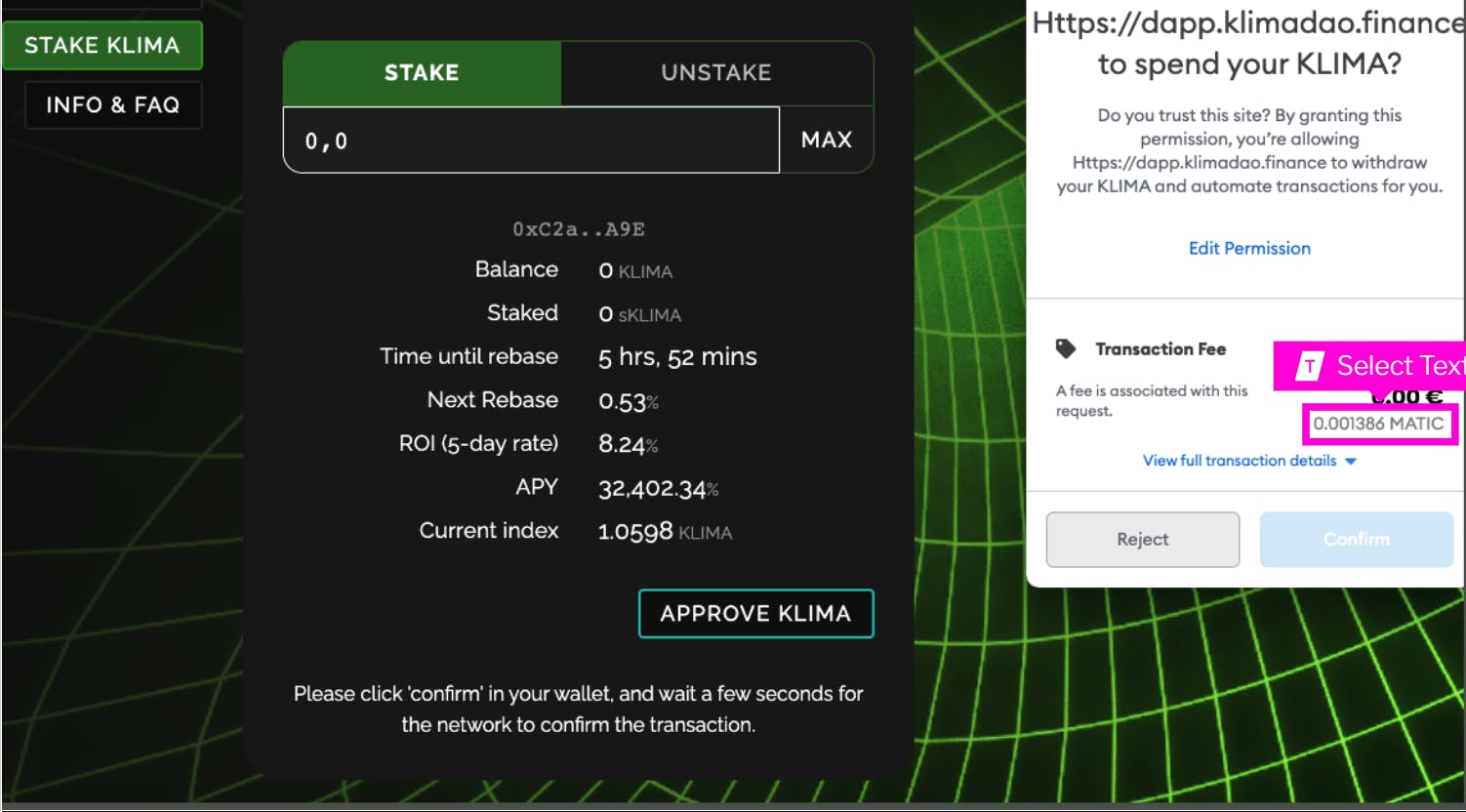 Most users should be able to get by with 1 MATIC. Use the Gas Swap function by connecting to the official Polygon app. You can exchange a variety of assets for MATIC for nothing using this tool.
Step 5: You should stake your KLIMA and MATIC for sKLIMA so that they can start earning rewards now that you have some KLIMA and MATIC in your wallet. Additionally, you can use it to reduce carbon emissions. Additionally, as a token owner, you can take part in the DAO's governance by using your KLIMA and sKLIMA.
Competitors of Klima DAO
Olympus DAO, a decentralised reserve currency, provides compounded interest via its treasury. In short, Olympus DAO aims to become the Web 3.0 financial reserve system.
However, recent attention has been drawn to Klima DAO, a newcomer to the Olympus DAO-fork block that has established a treasury worth over $110 million in less than a month since its launch. We have seen what makes these two different.
Conclusion
This was all you needed to know about Klima DAO. The potential and actual impact of this technique is what makes it so interesting. As the price of offsets rises due to rising demand, firms will find capturing or decreasing carbon worthwhile.