Socios.com is a first-of-its-kind smartphone app for football supporters that allows you to vote on club-specific issues, bringing you closer to the team you support. You will be the one they ask and the one they listen to if your team wants to modify its crest, get feedback on a new uniform design, or find out who supporters would like to meet at a club event. It's like carrying a direct connection to your club's administration around with you.
Along with the ability to vote, you also gain access to exclusive benefits like once-in-a-lifetime opportunities, premium goods, prediction games, match-day challenges, and much more.
Fan Tokens 
Fan Tokens are the name given to Socios.com tokens. Since they were created as utility tokens, owners have access to the services offered by the various sports clubs. The benefits that the tokens provide to their owners include:
Voting rights:The owners of the tokens get to vote on numerous issues affecting their preferred football team, such as the design of the team's bus and uniforms. They are able to cast ballots in polls conducted by their club.
Match day experience: The stadium is accessible to token holders during warm-ups and exhibition games.
Being a VIP guest and watching games: Holders of Socios.com tokens can also interact with players online and meet team members in person.
Winning game tickets, uniforms, or club memorabilia, as well as engaging with other fans worldwide, are additional advantages. The main goal of the token, despite its many advantages, is to improve communication between teams and their fans. Fan Tokens are unique to a team or organisation. The tokens have a finite supply and are fungible, which means they may be traded like cryptocurrencies. Fan Tokens can be traded on the Socios.com app and also on Binance.
How to get started with Socios.com?
A user must first buy Chiliz (CHZ) tokens before making a direct purchase. Then, Fan Tokens can be purchased with CHZ tokens.
Step 1: Download the app and register. Firstly, you need to download the app from the App Store or Google Playstore. The following step after downloading is to set up a user account.
Step 2: In order to purchase or sell Fan Tokens, you will require a Socios.com wallet. Your CHZ tokens, which you may use to purchase your favourite Fan Tokens, will also be transferred to the wallet.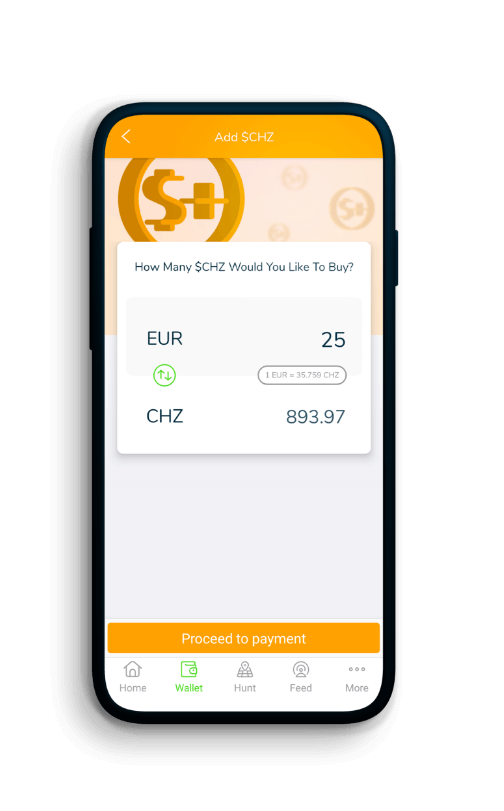 Step 3: Purchase CHZ. On the app's home screen, press "Add CHZ" at the top. Enter the quantity of CHZ you want to purchase along with the payment method (USD, EUR, GBP). Continue on to pay with a card to purchase CHZ. Once finished, the CHZ ought to show up in your app wallet.
Step 4: Trade CHZ for Fan Tokens. Return to the Socios.com app and select the "Trading" tab from the home screen. You will find a list of Fan Tokens right here. Click "Buy" after selecting the desired Fan Token. Enter the quantity of Fan Tokens you wish to purchase for CHZ after that, then finish by hitting the "Buy" button once again. Then, your fresh Fan Tokens will be delivered.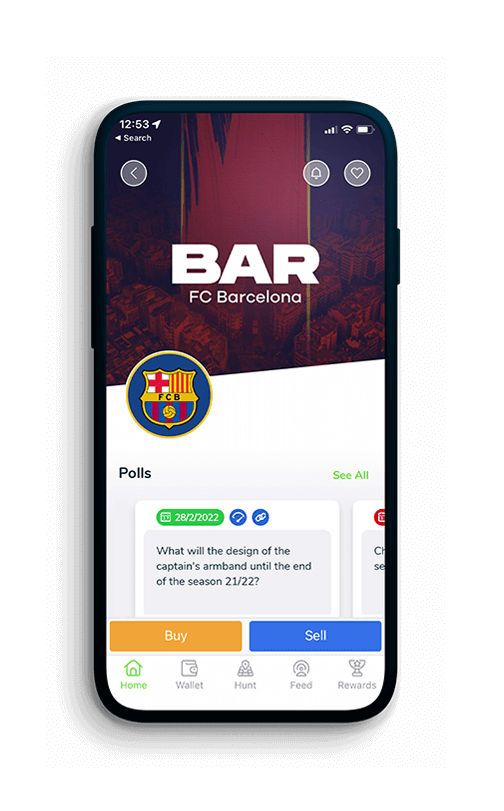 Now you are ready to use the app to make decisions.
Conclusion
Sports organisations can encourage fan participation by using Socios.com. The app is likely one of the best sports apps currently available that uses blockchain technology. It offers superfans a fantastic platform to actively support the sporting teams they like.