One of the most popular Tron DApp Zethyr Finance is structurally decentralised. As Zethyr is run on the Tron Blockchain, which has more than 1300 nodes, it is unlikely to experience any downtime or single points of failure. 
Zethyr Finance is a decentralised financial protocol for TRON that pools yields from many centralised and decentralised protocols to find the overall best yields. Zethyr Finance initially offers borrowing and lending services to TRX, USDT, WIN, and BTT. By moving their assets from personal TRON wallets to Zethyr's smart contracts, borrowers can deposit money for lenders. Borrowers can also directly access smart contracts through Zethyr. Zethyr will initially accept USDT, TRX, WIN, and BTT as collateral. Lenders can turn on the collateral switch after providing an asset to Zethyr for lending in order to use it as collateral.
zTokens
The value of the underlying tokens that are placed in Zethyr is tied 1:1 to the value of zTokens. Storage, trading, and transfer of zTokens are all completely free. In contrast to deposits, zTokens are created upon supply and destroyed upon de-supply. The comparable quantities in zTokens will be created and distributed straight to users' wallets whenever their underlying tokens earn users' interests in the Zethyr protocol. Users can route interest payments from zTokens to any wallet without ever taking the tokens off of the Zethyr system. Tokens in Zethyr that match to zTokens must also be owned.
How to get started with Zethyr Finance?
Step 1: Download TronLink first.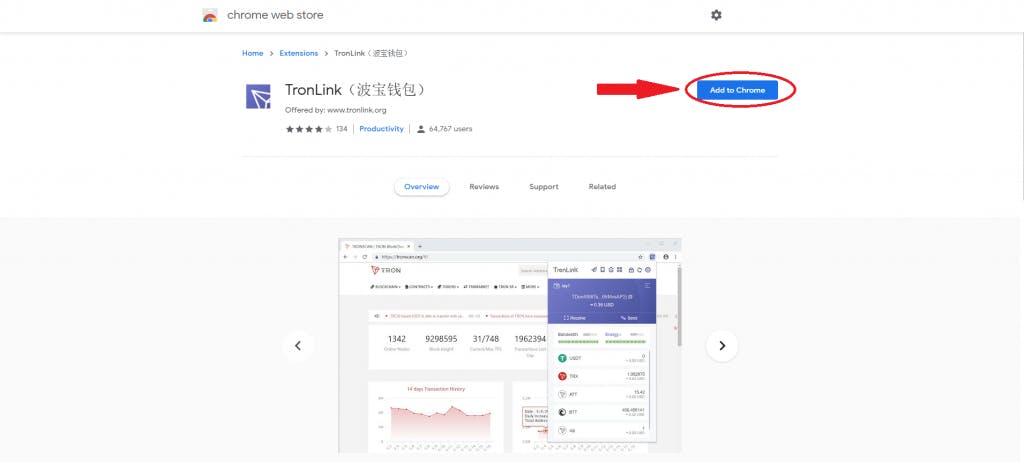 Access the Chrome Extension Store. You'll notice the TronLink logo in the extension area to the right of your internet browser bar after you accept the confirmation and download TronLink.
Step 2: Open Tronlink and create an account.
Create an account and specify a name for it. The password should then be configured and repeated. Your wallet's password will serve as your login, giving you access to your money.
You'll have access to your mnemonics in the following stage and then enter the phrases in the proper sequence. Please carefully record these on paper and store it in a secure location. You can now access your wallet.
Step 3: Use TronLink to access Zethyr Finance
Go to the website for Zethyr Finance. To connect to your wallet, click TronLink in the top right corner of the website.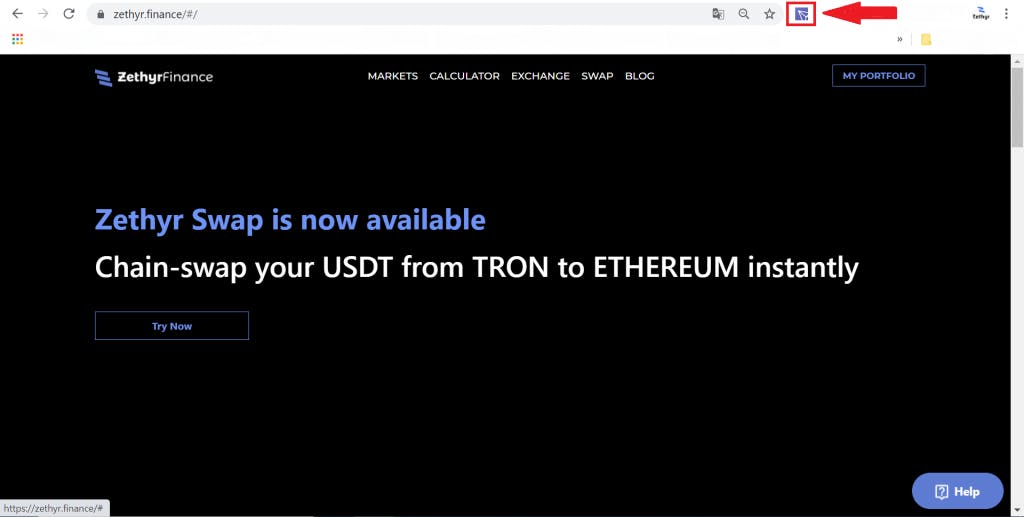 Step 4: Provide tokens on Zethyr Finance.
To begin, click "MY PORTFOLIO." Click "Enable" after selecting the BTT token. BTT token can be placed in Zethyr Finance.
Please take note that the supply must be at least 100 BTT. When the deposit is successful, you can supply BTT token.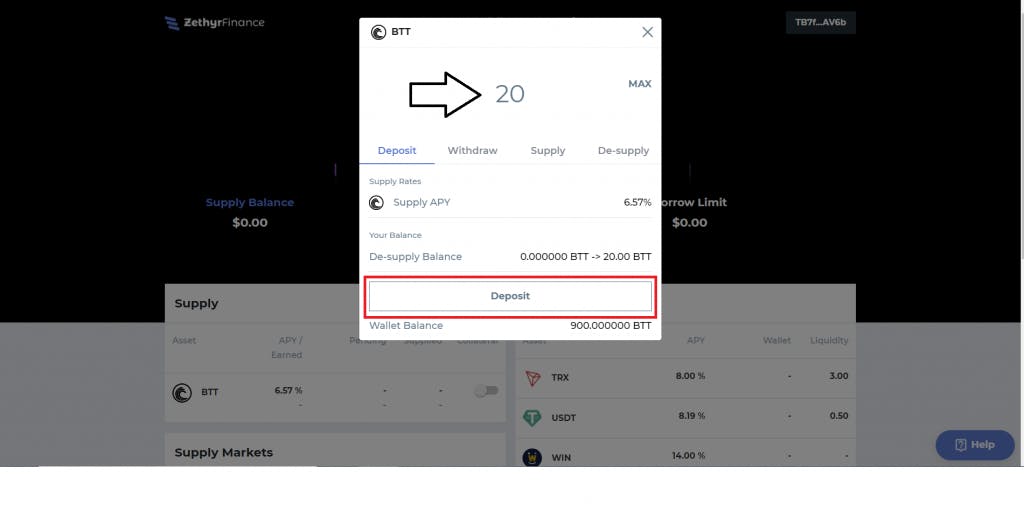 Step 5: Perform token withdrawal on Zethyr Finance
De-supply and then withdraw the BTT token out. 
Competitors of Zethyr Finance
The platform has several competitors. Let's discuss some other similar Tron DApps. 
The world's first decentralised exchange based on the Tron network was Poloni DeX, formerly known as TRXMarket. All of Poloni DeX's transactions are recorded on the blockchain, and the exchange strives to be extremely secure, open, quick, and convenient. Another one among the most well-known Tron DApps is TronTrade, which allows users to easily purchase and trade TRC10 and TRC20 tokens. It is a decentralised exchange with the primary objective of giving its consumers a secure and dependable crypto trading environment. 
Conclusion
Here was all you needed to know about this platform. Zethyr Finance seeks to provide the cryptocurrency world with a genuinely transparent exchange. The exchange gives its community 100% of the transaction fees it receives from trades carried out on its platform, giving users complete control over the exchange's management.