The well-known Vietnamese game developer Senspark released the play-to-earn game Bomb Crypto. Although the game is still quite new, it was ranked as the third most popular game by DappRadar after attracting more than 600,000 players.
Moreover, according to Footprint Analytic data, from December 18, 2021 to January 17, 2022, the game Bomb Crypto overtook MBOX as the GameFi title with the most BSC funding and ranked the third most popular game. So why is this game so popular? How did it gain so many players so soon after its launch?
Continue reading to discover the solution and discover more about the Crypto Bomb Game!
What is the Bomb Crypto Game?
Players of the well-known game Crypto Bomb seek out Bomb Crypto Tokens (BCOIN) and use them to summon Bomb Heroes to battle monsters.
Players can buy Bomb Heroes, sell them, and upgrade them in the meantime as exclusive NFTs to increase their BCOIN token holdings. 12 NFT Bomb Heroes with random attributes have reportedly been made available on the official Bomb Crypto website, according to Yahoo Finance.
Later, players can use these heroes and their advantageous attributes to find additional BCOIN tokens.
Thanks to the game mechanics and design based on the original Bomberman game, players will experience a retro feel and a sense of nostalgia.
The Binance Smart Chain (BSC) network powers Bomb Crypto, which debuted in September 2021. This game is currently the most well-liked play-to-earn NFT game on the crypto market.
What is the Bomb Crypto Token (BCOIN)?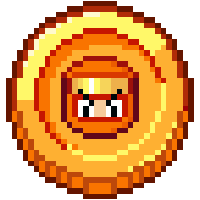 The currency of the game is a native token called Bombcrypto (BCOIN).
Bomb Crypto has a price of 0.453019 USD and a daily trading volume of 34,087.63 USD (as of August 2022). According to CoinMarketCap data, BCOIN is the 3,060th most popular cryptocurrency.  
Bomb Crypto Has 3 Game Modes
Treasure Hunt, Adventure, and Battle are the three available game modes. 
Treasure hunt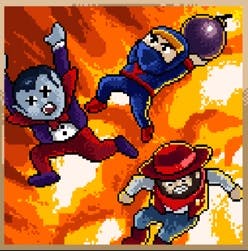 Treasure Hunt is the game's most straightforward mode to play because there isn't any active play involved. Depending on your hero level, this mode's map completion time will vary.
To finish your task, you must quickly clear the map. Having more bombers will allow you to clear the map faster and collect more BCOIN currency.
In this option, you can receive 4-5 BCOIN tokens per round. The quantity of BCOIN coins still available, and your mission earnings are subject to change.
Adventure
To win in this mode, players must select a hero and embark on an adventure, defeating every monster along the way. Players can gain BCOIN by removing blocks or eliminating enemies.
Battle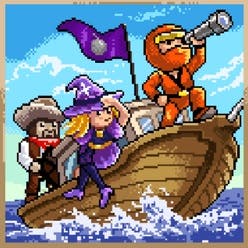 In this mode, users compete against one another in battles for BCOIN tokens.
Additionally, this game mode has a price. The prize winner is selected at random from a pool of entry fees. You can grab more tokens from the pot as you eliminate more opponents.
NFT Bomb Heroes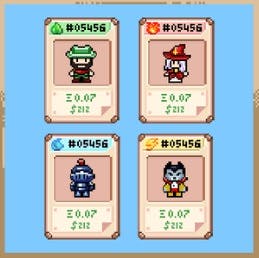 Six categories—common, rare, super rare, epic, legendary, and super legendary—are used in Bomb Crypto to categorise NFT rarity. The best and hardest heroes for a player to get are the last two. These NFT bomb heroes can be obtained by players using the following techniques:
Purchase them straight from the retailer. Players can purchase the heroes straight from the game's store for 10 BCOIN apiece.
Marketplace Auction: Players can increase the liquidity of their assets and generate extra income by trading their heroes in a peer-to-peer (P2P) market operated by Bomb Crypto. Players can also purchase their heroes via in-game auctions as an option.
Treasure Hunt Players can go on an adventure to find a hero. Treasure hunting is the game's final method of obtaining a hero.

The amount of BCOIN tokens a player may earn and the explosion damage caused by various heroes with various attributes and rarities vary. As a result, a player can earn more BCOIN the better their heroes are.
How to play Bomb Crypto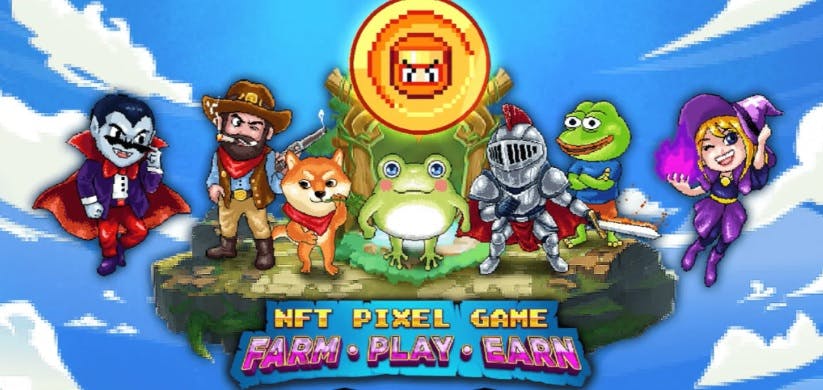 Unlike other NFT games, the instructions for Bomb Crypto are not too difficult. Before you begin playing, make sure your MetaMask wallet contains at least 10 BCOIN tokens. Then, follow the instructions below.
Visit the official Bomb Crypto website at https://bombcrypto.io/.
Activate the MetaMask wallet. Here you can find the full instructions on how to open a MetaMask wallet.
You must purchase at least one bomber hero to take part in this game. The more valuable your hero's features are, the better your game will be.

Play in Treasure Hunt mode to get started.
How Play-to-Earn Works in Bomb Crypto
Depending on how often you play this game and which game modes you choose, you can earn different amounts in this game.
The number and statistics of Bomb Crypto NFT tokens you have acquired will also affect how well you play this game. Players who have more than one account can play this game.
Players who have mined at least 40 BCOIN tokens can claim their winnings, according to the company's official website. A 3% withdrawal fee is also required from players in order to cash out their winnings. 
Why is Bomb Crypto Growing So Fast?
Since players can choose their own heroes in the Bomb Crypto game, it is more fun than Defi mining. Any Hero purchase is often considered a cost associated with the Bomb Crypto policy. In just 32 days, all of the player's income is converted into net profit. The focus of many players is now on this game.
Players can also estimate their expected daily income with a simulation calculator. For example, the average daily profit of a player with three ordinary heroes with random attributes would be about 0.95 BCOIN. Players will get back the 30 BCOINS they spent on these three heroes in full after 32 days.