PancakeSwap, by far the most well-liked decentralised exchange (DEX) on Binance Smart Chain (BSC), has recently become somewhat of a phenomenon in the blockchain industry. This has been possible due to its enormous liquidity, comprehensive feature set, and sizable user base.
Users can securely trade Binance Coin (BNB) and a wide range of BEP-20 tokens on the platform without relying on centralized services or giving up control of their private keys. All trades on PancakeSwap, a decentralized exchange, are automatically conducted via smart contracts, entirely eliminating counterparty risk.
The platform has experienced a remarkable increase in its user base, the liquidity of the assets it supports, and the range of functions it provides since its September 2020 launch. The platform's native utility token, CAKE, serves as the foundation for the entire ecosystem of DeFi products that make up PancakeSwap.
What is CAKE: Pancake Swap's Native Utility Token
The PancakeSwap native utility token CAKE is used for a number of tasks in the expanding market. Yield farming, staking, taking part in the PancakeSwap Lottery, and submitting and voting on governance proposals through the platform's community governance site are its primary functionalities.
How to Get Started With PancakeSwap?
Step 1: Making a BNB Chain compliant wallet is the first step you must do before using PancakeSwap. Some of the options include Trust Wallet, BNB Chain Wallet, Coinbase Wallet, etc.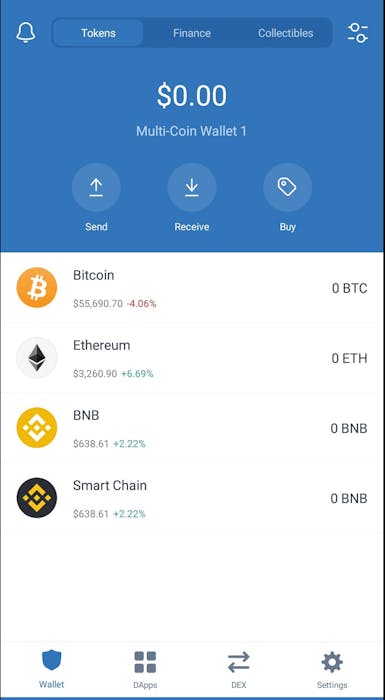 Step 2: Connect your wallet to PancakeSwap to accomplish this. On the homepage of PancakeSwap, click Connect Wallet in the top right corner to do this.
Step 3: Select Liquidity from the Trade option after connecting your wallet. Select Add Liquidity from the Liquidity page, then pick the token pair you want to deposit. Keep in mind that you must add both tokens to the pool according to a specific ratio.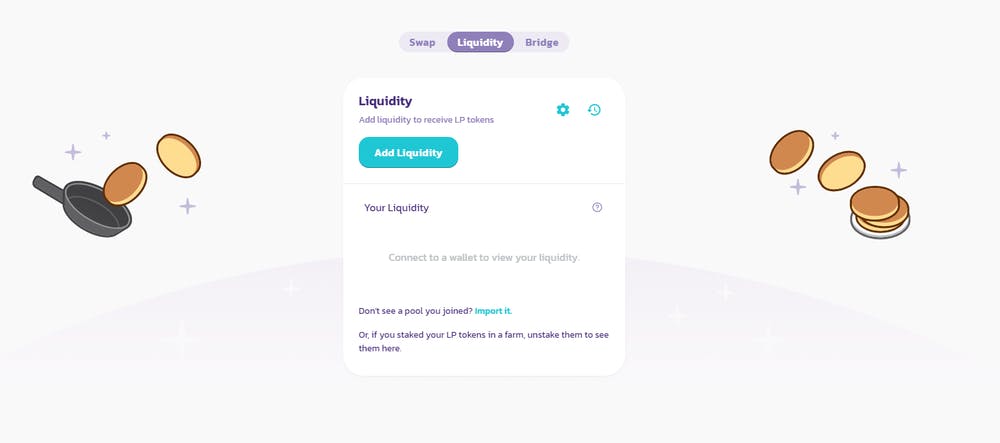 The transaction will then require you to sign it using a wallet (which is free to do). Following that, tokens denoting your portion of the liquidity provider (LP) will be sent to you.
Step 4: You can make use of your LP tokens by putting them in a "farm" to generate CAKE tokens now that you have them. Here's how:
Click the Earn menu on the PancakeSwap homepage and choose the Farms option.
Look through the list of farms to find the one that can accept the LP tokens you now have in your hands. 
After choosing a farm, click Enable and then check the box next to your wallet to confirm the activity. 
Your wallet will further direct you to confirm the transaction.
Note: You can select Harvest to withdraw your earnings and staked LP tokens at any time.
Competitors of PancakeSwap
Despite providing easy accessibility and wide-ranging features, PancakeSwap has several competitors. 2 of the noteworthy competitors are:
BakerySwap
Uniswap
What is BakerySwap?
The key distinction between PancakeSwap and BakerySwap is that the former uses Cake tokens for trading while the latter uses Bake tokens. BakerySwap is particularly used by cryptocurrency traders, and PancakeSwap is used by traders in decentralized finance.
What is Uniswap?
With planned Ethereum upgrades and an expansion to Layer 2 networks, Uniswap will undoubtedly profit from increased Ethereum scalability. However, as of early 2022, PancakeSwap is proving to be a more practical alternative. PancakeSwap is a very competitive DeFi alternative to centralized exchanges, especially for traders who wish to conduct quick, on-chain trades.
Conclusion
Here was a complete user guide on PancakeSwap for your aid. This is one of the most practical and sustainable DEX, and is expected to grow significantly in the future as well.